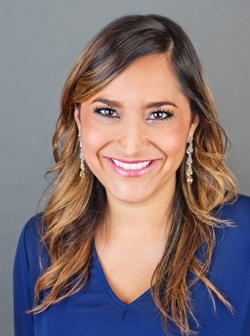 Welcome to Legacy Austin Realty! Thank you for trusting us with your home search!

Legacy Austin Realty is founded on the principle of genuinely caring for people and providing expert guidence through an extremely important process and investment. Each client that we have the privelege to help is treated with the utmost care, respect, and priority. We want to help you build your Legacy in Central Texas!

I am the broker and owner of Legacy Austin Realty, and I was born and raised in the Austin area and have been selling real estate here for more than 11 years. I grew up in Leander and graduated from Texas State University in 2006 with a degree in Communication Studies and a degree in Spanish. Upon graduation, I began my career as a Sales Representative for a new home builder, specializing in selling homes in Kyle, Buda, and Central Austin. In the Spring of 2007, I began managing my own rental properties and continue to do so today. I quickly developed a passion for Central Texas Real Estate, and I haven't looked back!

My husband and I have lived all over Central Texas and are currently settled in West Austin. After we welcomed our first child, I made the transition from new home sales to working as a Realtor. 5 busy, wonderful years later, I became a Broker, and I am blessed to lead our amazing team at Legacy Austin Realty! We specialize in residential real estate, and we are experts in guiding our clients through the exciting process of buying and selling homes.

So far, I have had the honor of helping about 250 families realize the dream of owning a little piece of Central Texas. I love what I do, and I can't wait to work with you. Whether you are looking to buy your first home, dream home, or sell your current home (ask me about my move-up program), I am here to help!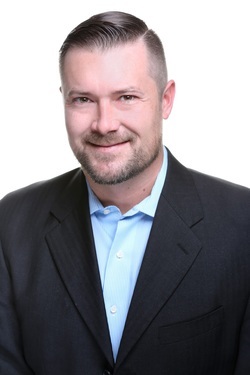 Nick Dawson's clients are some of the happiest and most knowledgeable home buyers and sellers in Austin today.

That's because his first priority when meeting a new client is to find out how he can best help them. Instead of just waiting for his turn to talk, he actively listens. The insight he gains helps him to more accurately address their wants and needs.

Next he gives them the information they need to move through the process of buying or selling a home with the least possible stress or uncertainty. Nick's belief is that knowledge of today's market leads to good decisions. When clients know what to expect at each step along the way, it makes the entire transaction more enjoyable for everyone.
Nick has been an Austin resident his whole life, and has seen and lived through the growth of the nations fastest growing county.

A true "people person," Nick's favorite part of being a REALTOR is the opportunity to become acquainted with so many interesting people and help them realize their goals. He respects the fact that this isn't like any other purchase unless you're an investor, your home is where you live and raise your family.

As one colleague puts it: "Nick is the consummate listener. He's wonderfully adept at hearing his clients' concerns and bringing an assuring sense of calm to the process."

His sense of empathy for the emotion that goes into buying or selling a home could be the reason why so many of his former clients are his present friends.

When not practising real estate, Nick enjoys the outdoors with his family and friends. Hunting, fishing and just about any sport out there allows Nick to live an active life as well as staying active in the community.

As a lifetime Austin native, Nick will use his experience and expertise to get you exactly what you are looking for. Whether it is assistance getting a loan, selling or buying a home, or any real estate needs please contact Nick at any